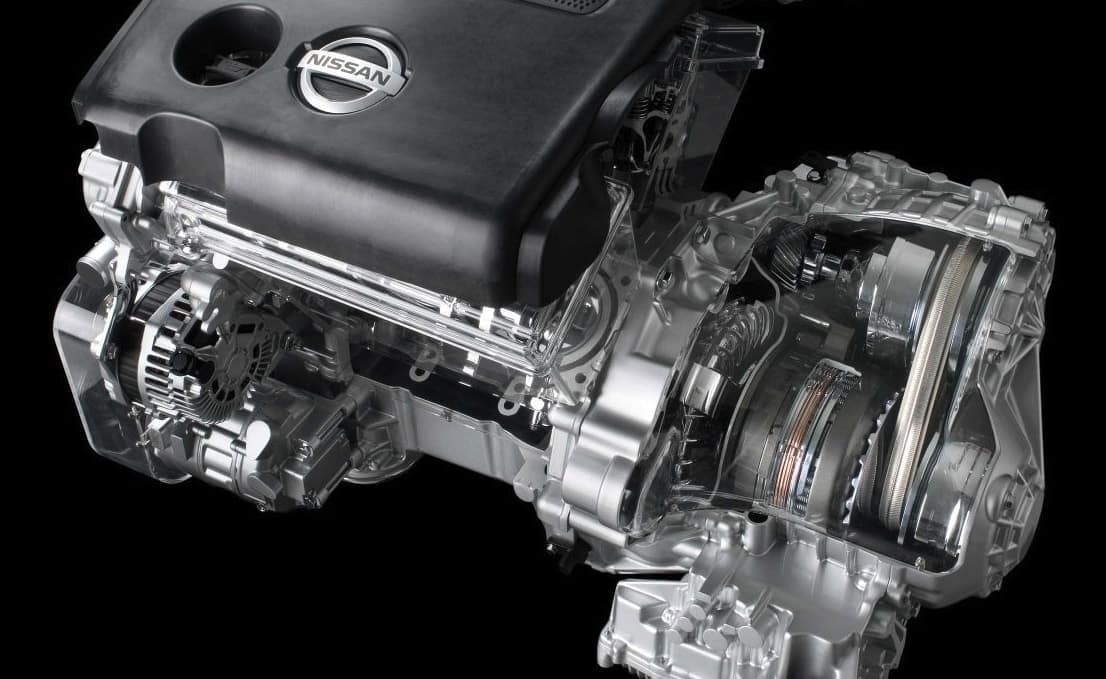 Nissan Transmission Replacement Service in Bloomfield, NJ
After the Engine, the Transmission is the most complex component in your vehicle. The transmission transmits all the power of your vehicle's engine to the road. Transmissions are complicated and can be very costly to repair or replace. This is why your local authorized Nissan Dealer is the best choice when service is needed. Sometimes a transmission problem can be repaired easily and inexpensively if the problem is evaluated by a certified Nissan technician. Sometimes, a complete replacement is needed, and your local dealer is still the best choice because dealer warranties on new or remanufactured Transmissions usually cover all parts and labor, up to 3 years.
Types of Transmissions:
Fully Automatic – Most of us drive cars with fully Automatic Transmissions. With this type, you start the car, select Drive or Reverse, and you are on your way.

Semi-Automatic

– Semi-Automatic Transmissions allow the driver to shift the gears. Like a manual transmission, but without the clutch pedal. Popular with sports and performance cars.

Paddle Shift Transmissions

– For the performance enthusiast, it does not get any better. Derived from Formula 1 racing, steering wheel mounted tabs let you shift up and down without ever removing your hands from the steering wheel.

CVT

– The newest technology in transmission design is the CVT. This stands for Continuously Variable Transmission. No gears. Smooth, virtually noiseless and economical. Nissan has recently extended the warranty on CVT transmissions to 10 years and 100,000 miles on some models.

Manual Transmissions

– The driver must press the clutch pedal to change gears. The choice for both economy-minded and performance enthusiasts alike.
How Do You know When Something is Wrong With Your Transmission?
No matter what type of transmission you have, there are some common warning signs. If you experience any of these, it is time to call your local service center:
Excessive Noise

– Healthy transmission makes almost no noise at all. Loud noises, or noises when shifting gears, grinding noises or high pitched noises may indicate a problem that needs to be checked.

Odors or Burning Smells

– Any strange odors need to be checked immediately. The cause could be a simple transmission fluid leak, but could also indicate a more serious problem.

Drive Your Car

– How your car feels when you drive is the best indicator of the condition of your transmission. You are the best test driver because you know your car. If anything seems wrong, call Lynnes Nissan City, Bloomfield, NJ. Our service technicians will be happy to keep your Nissan in top condition.
Dealer Wallet Service Marketing & Fixed Ops SEO by
---
Dealership Amenities:
Express Service Available
Nissan One-to-One Rewards Program Available
State-Of-The-Art Equipment
Comfortable Waiting Area
Nissan Certified Technicians
Certified Nissan LEAF Service Center w/ Charging Station
---
Lynnes Nissan City
318 Bloomfield Ave,
Bloomfield, NJ 07003