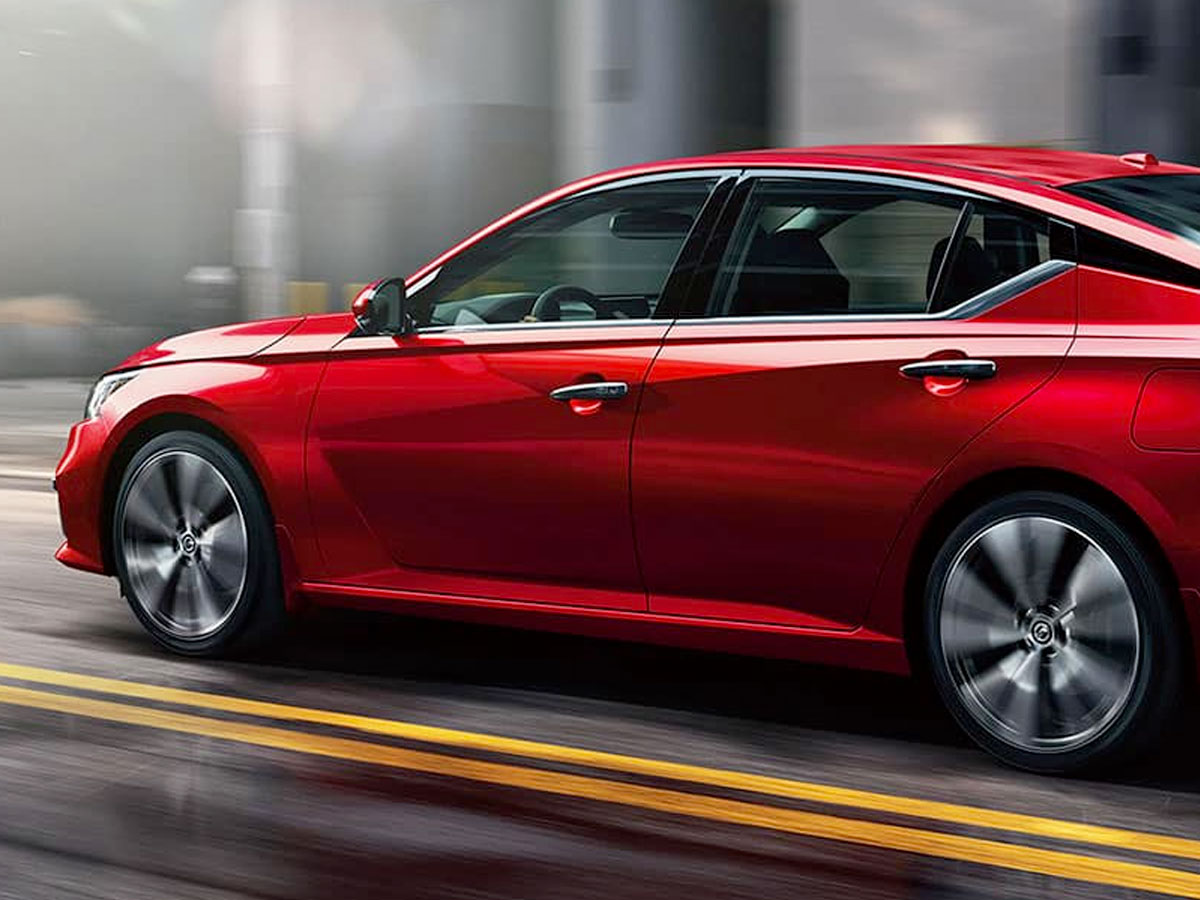 Nissan Transmission Fluid Exchange Service in Bloomfield, NJ
Most of us never think about the fluid in our vehicle's transmission because the service intervals are far less frequent than engine oil changes. Intervals exceeding 60,000 miles or more are common and the average cost of complete service, including fluid change, filter screen replacement, and adjustment can start as low as $160, but for a midsize vehicle like a Nissan Altima, expect to pay about $230. If this seems a bit high, the cost to replace a transmission can start at $2000 and go as high as $6,000 or more. The $200 cost to protect this vital component is cheap insurance.
What Does Transmission Fluid Do?
The fluid in your car's transmission is the perfect example of Multi-Tasking. Lubrication is the top priority. The transmission in your car has hundreds of parts that are precision manufactured to tolerances measured in thousandths of an inch. Proper lubrication is essential. The fluid is also what makes the car drive. Instead of a clutch in a conventional transmission, Automatic transmissions use a Torque Converter. This is a fluid-driven device that lets you start smoothly, and stop without having to shift into neutral.
Your transmission conveys all the power from the engine to the wheels. Every time you step on the gas, the transmission has to move over a ton and a half of steel. That is a lot of work and a lot of heat. The fluid takes that heat away-protecting the transmission from damage. The Transmission fluid also operates the hydraulic mechanism that shifts through the gears. This happens so smoothly most of us never even notice.
Transmission Fluid Gets Dirty
With all this responsibility, it is no wonder that Transmission fluid gets worn and needs to be replaced. Some manufacturers recommend extended intervals of up to 100,000 miles or more, but most mechanics are comfortable with 60,000-mile intervals. Always follow the recommendations of your Nissan Service Manager and your Owner's Manual, but keep in mind that many things affect the fluid. Hard use, stop and go driving, towing or off-road use will shorten the life of the fluid.
Automatic Transmission Fluid Change Service
There are different levels of service depending on your vehicle's mileage, and the condition of the fluid when your mechanic drains the transmission. The simplest service is draining the fluid, the torque converter, and the cooling lines. Once this is done, the fluid is inspected for signs of excessive wear which will show as particles in the fluid. Full service also requires removing the transmission oil pan, replacing the filter screen, and replacing the pan gasket. Additional service may include adjustments to the linkage and internal shifting mechanism, followed by a test drive.
Does Your Transmission Fluid Need Change? Check Your Car's Mileage!
That is easy enough. If your odometer shows 60,000 miles or more the next step is to check your owner's manual for the recommended change interval or just call your Nissan Dealer. Older vehicles may require more frequent changes. If you have just purchased a pre-owned vehicle, ask if this service has been done and at what mileage. The vehicle service history should have this recorded. If you have any questions call us at 973-743-3000.
Dealer Wallet Service Marketing & Fixed Ops SEO by
---
Dealership Amenities:
Express Service Available
Nissan One-to-One Rewards Program Available
State-Of-The-Art Equipment
Comfortable Waiting Area
Nissan Certified Technicians
Certified Nissan LEAF Service Center w/ Charging Station
---
Lynnes Nissan City
318 Bloomfield Ave,
Bloomfield, NJ 07003