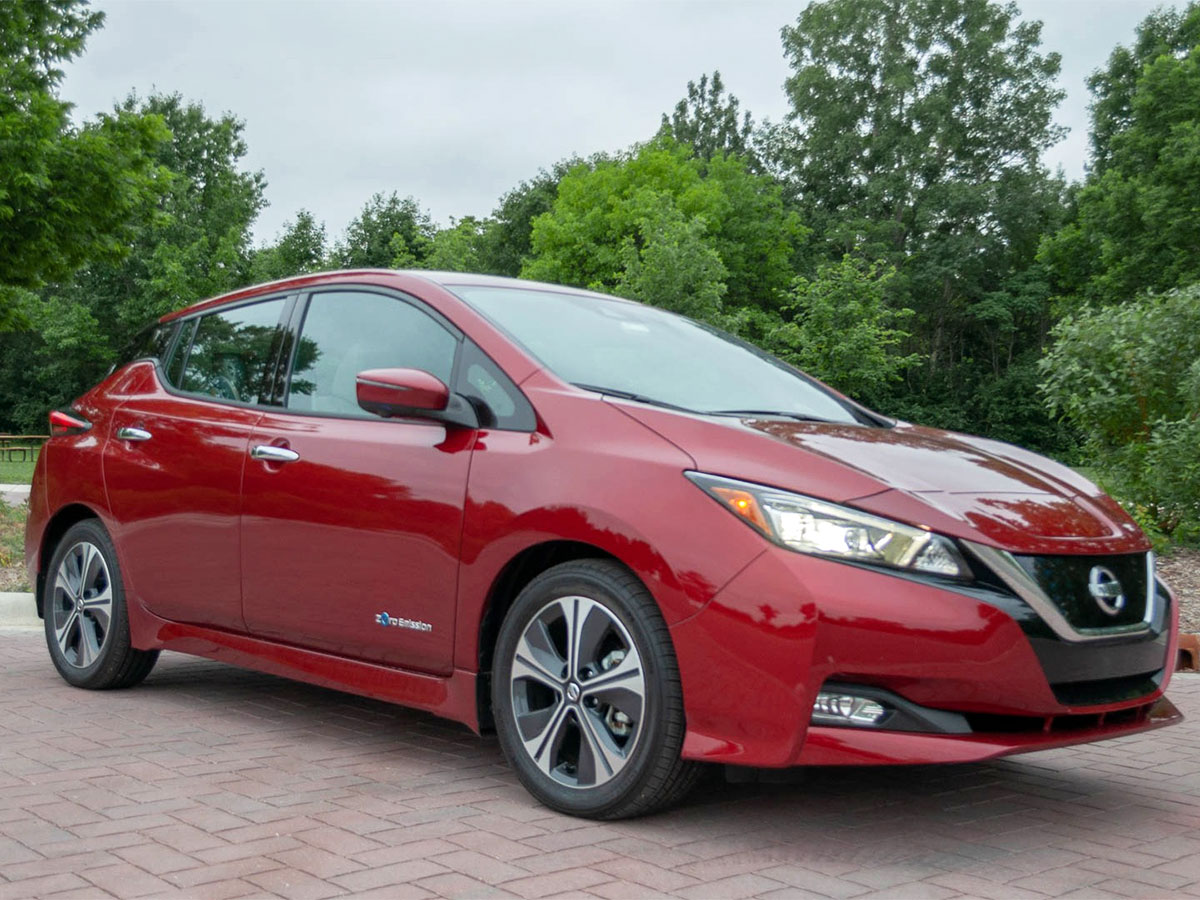 Complete Tire Inspections in Bloomfield, NJ
Keeping your tires inflated to the correct level will make your tires last longer, and be safer on the highway. Many modern cars have less surface area so it can be hard to tell if a tire is low, making it a good idea to check it regularly. The tire tread also needs to be checked regularly so you don't end up riding on bald tires.
Our professional staff at Lynnes Nissan City is here to help you keep your tires in good shape. Stop in for a tire check when you are in Bloomfield, NJ. We also service the Newark, Clifton, and Jersey City, NJ areas. Nissan Certified Technicians can use the latest tools to have your tires set to exact factory standards.
Taking Care of Your Tires Has Massive Benefits
Keeping your tires properly inflated is a matter of safety. At highway speeds, an under-inflated tire, or even an overinflated one, could blow out. You could also find yourself stranded with a flat tire. Proper inflation can also make your steering better, and it will make your tires last longer. Carmakers recommend certain levels of the tread to be safe on the road. At some point, you will need new tires, and it is a good idea to keep track of how much wear you have. How the tread is wearing can also be an indication of other problems.
Scheduling Regular Tire Checks
The most important thing to keep in mind when driving is that your tires support your car while you drive. It just makes sense to make sure your tires are in the best possible condition. Getting the tire tread checked can also spot other issues such as alignment problems. It's a good idea to own a tire gauge and look at your thread now and then. But to make sure you are getting exact factory standards, which will keep you safe and save you money, it is a good idea to let the professionals handle it. Failing to keep your tires inflated at the minimum will cost you money, and at worst could cause an accident.
Schedule Tire Tread & Pressure Checks Today
Express service is available at Lynne's Nissan City. The Nissan one-to-one rewards program is also available. Checking your tires will not take long, and you may wait in our comfortable waiting area. Nissan Certified Technicians use state-of-the-art equipment and use genuine Nissan parts. We also have a Certified Nissan LEAF Service Center w/ Charging Station available. Stop by and see us in Bloomfield, NJ. We also service cars in Newad, Clifton, and Jersey City, NJ.
Must present when service order is written. One coupon per customer. May not be combined with other offers. Not applicable to prior purchases. Not responsible for typographical, digital download, or printing errors. Other restrictions may apply. Pricing May vary based on make and model – please see service advisor for complete details. | Dealer Wallet Service Marketing & Fixed Ops SEO by
---
Dealership Amenities:
Express Service Available
Nissan One-to-One Rewards Program Available
State-Of-The-Art Equipment
Comfortable Waiting Area
Nissan Certified Technicians
Certified Nissan LEAF Service Center w/ Charging Station
---
Lynnes Nissan City
318 Bloomfield Ave,
Bloomfield, NJ 07003