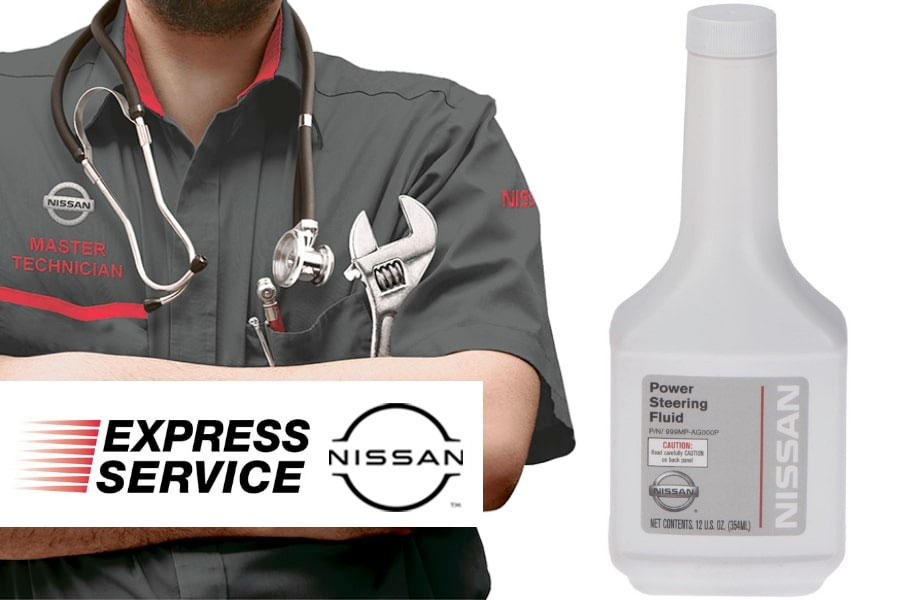 Nissan Power Steering Fluid Exchange Service in Bloomfield, NJ
Power steering is essential for those that want to be able to drive easily and want to have as much control when driving as possible. Cars that have power steering, which is most cars, has a power rack and pinion set up. The power steering fluid is pressurized by the pumps and does move from one side of the piston to the other to help turn the car in response to the way that you are turning the wheel. Power steering fluid acts as the hydraulic fluid that aids the driver in steering the car. For those that are driving and want to be sure they are going to be able to have as much control as possible, you want to have power steering fluid that is the right volume, texture, and viscosity.
Power Steering Fluid Exchange Service?
When power steering fluid changes in viscosity and texture you may notice that the car is harder to turn, that it makes a creaking or groaning noise, and that you have trouble steering at all. Power steering fluid should be changed at the recommended service intervals to help make sure it is the right texture and volume so that you are going to get the results that you want and so that you can drive without issue.
Delaying a Power Steering Fluid Exchange Service Isn't a Good Idea
Delaying this type of service is going to end up in your power steering not being as effective as it could be. If your fluid gets too low, if it changes in texture, if it changes in volume you may notice that there are issues with the overall steering of the car. It is always best to take the time to have your fluid changed so that you can make sure you are not going to have to deal with a car that does not have power steering.
Lynnes Nissan City
While visiting our service center, Lynnes Nissan City offers a range of amenities like a comfortable customer area, wifi, refreshments and more. They also have a great team of highly trained technicians, genuine OEM parts, state of the art equipment and more. This is a fantastic dealership if you are looking for a team that is going to be ready and waiting to help you get the most out of your service.
Dealer Wallet Service Marketing & Fixed Ops SEO by
---
Dealership Amenities:
Express Service Available
Nissan One-to-One Rewards Program Available
State-Of-The-Art Equipment
Comfortable Waiting Area
Nissan Certified Technicians
Certified Nissan LEAF Service Center w/ Charging Station
---
Lynnes Nissan City
318 Bloomfield Ave,
Bloomfield, NJ 07003