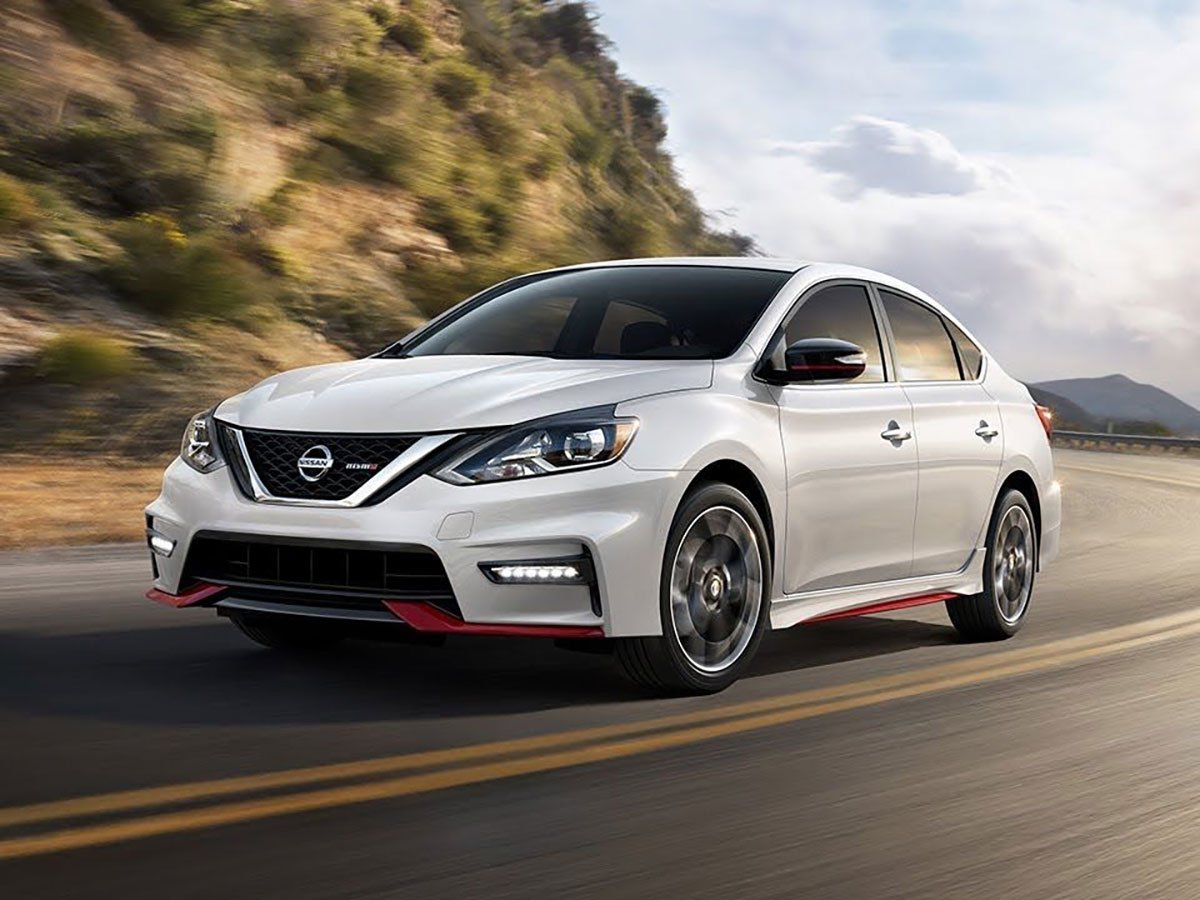 Lynnes Nissan City Sentra Service
Your Sentra is an important part of your daily life. It gets you where you need to go. You invested in a Nissan for its dependability and quality. Regular maintenance will keep it performing the way that it was designed to. At Lynnes Nissan City in Bloomfield, NJ, our certified team of technicians can give your Nissan Sentra the quality service that it needs. We are also happy to serve the communities of Newark, Clifton, and Jersey City, NJ.
Services at Lynnes Nissan City
Our service department provides every maintenance and repair service that your Sentra needs. They use state of the art equipment to diagnose issues and ensure that the vehicle is functioning properly. As they are all factory-trained, you can be assured that repairs will be made correctly and your vehicle will be returned to factory standards. While we offer a full range of services, our most popular include oil changes, wheel alignments, and battery replacement. Beyond maintenance services, we also provide alternator replacement, transmission rebuilds and wheel bearing replacement. If your Sentra needs service, we can take care of it.
Nissan Sentra Routine Maintenance and Repairs
When your Sentra needs maintenance or a repair, bring it in! Our team is skilled at finding the source of any issue that your vehicle experiences and correct it. Mysterious noise? We are on it! When we find the problem, the repair will be made to factory standards. We also know your Sentra's maintenance schedule so if you have any questions, just ask. We can help you understand the reason for any procedure and make sure that you receive the right products and services for your Sentra. Getting regular maintenance performed according to the recommended schedule will ultimately save your money through improved fuel efficiency and longer lasting tires.
Quickly Get Repairs Done
It can be easy to put off getting repairs done. Small problems will only worsen and become significant. This can make them more expensive in the long run. Getting repairs and regular service will help you to be able to enjoy your Sentra for many years.
Lynnes Nissan City Service Center
When your Sentra needs service, come into our service center in Bloomfield, NJ. Our technicians will take care of anything that your vehicle needs. If you need a part replaced, we only use genuine Nissan parts so you never have to worry about receiving substandard or aftermarket products. We understand that time is tight in today's hectic world so we will get your vehicle serviced as quickly as possible. Don't put off the service your vehicle needs. Come in today!
Dealership Amenities:
Express Service Available
Nissan One-to-One Rewards Program Available
State-Of-The-Art Equipment
Comfortable Waiting Area
Nissan Certified Technicians
Certified Nissan LEAF Service Center w/ Charging Station
---
Lynnes Nissan City
318 Bloomfield Ave,
Bloomfield, NJ 07003
Hours
Service
Monday: 7:30AM – 6:00PM
Tuesday: 7:30AM – 6:00PM
Wednesday: 7:30AM – 6:00PM
Thursday: 7:30AM – 8:00PM
Friday: 7:30AM – 6:00PM
Saturday: 7:30AM – 4:00PM
Sunday: Closed
Dealer Wallet Service Marketing & Fixed Ops SEO by