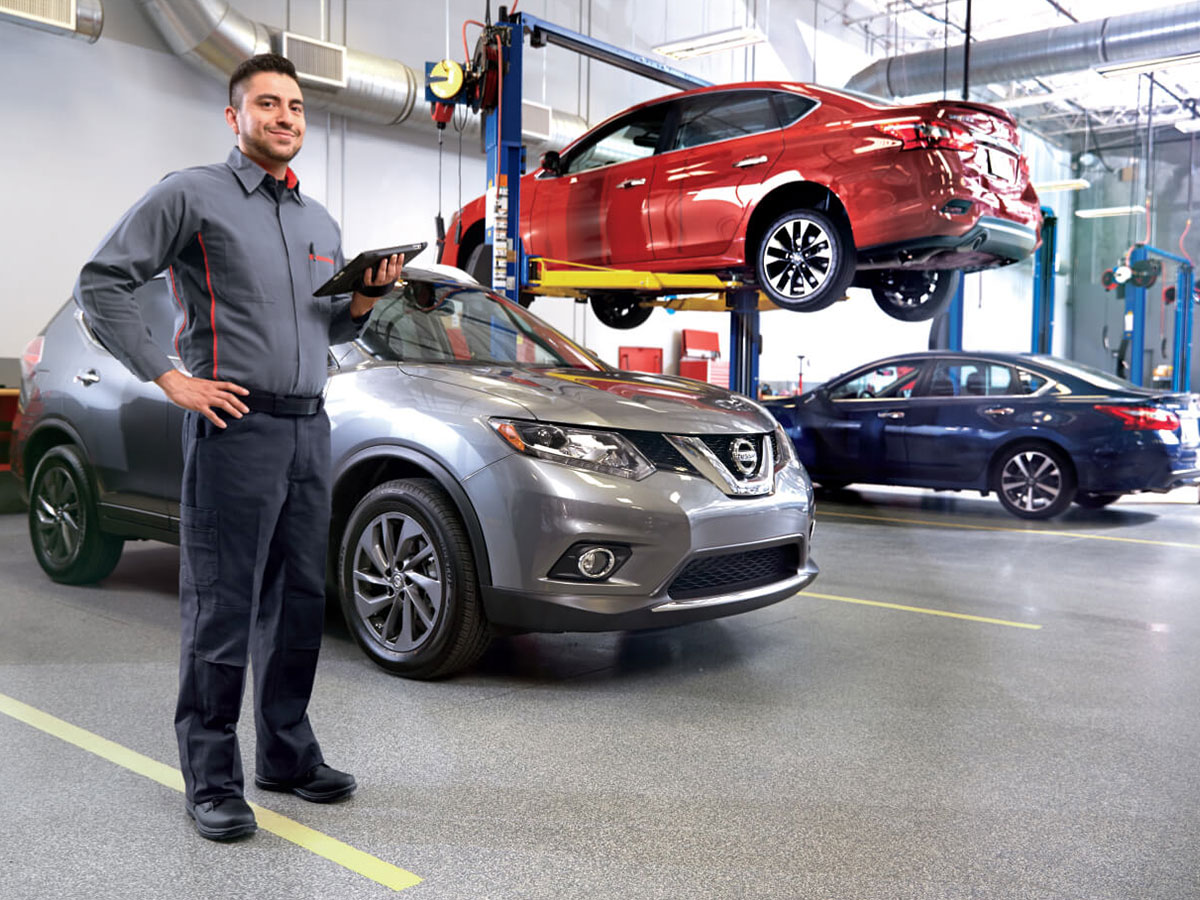 Certified Nissan Technicians at Lynnes Nissan
On the list for best things to do for your Nissan, creating a maintenance schedule with a good mechanic is at the top. In addition to things like oil changes which you need to have done on a very regular basis, there are lots of things you only need to do once in a while. Keeping up with this maintenance is what keeps your Nissan running smoothly and lasting for a long time. It is equally important to pick a certified technician as it is to take to your vehicle to a mechanic at all. Fortunately, that's not too difficult if you're in the Bloomfield, NJ, area. Lynnes Nissan has been serving drivers in this area for years, using the best parts and certified Nissan technicians to make sure you get the best work.
Why Are Certified Technicians Better
When you take your Nissan to a mechanic, you're putting a lot of trust in them. Not only does your mechanic need to know how to work on your car, you also need to be able to trust that they're buying quality parts. Unfortunately, there are a lot of mechanics who cut corners to save a little bit of money and maximize profits. Speaking of profits, the health of your Nissan isn't the only thing your mechanic controls. On top of that, your mechanic gets to decide how much to charge for various jobs, so finding a mechanic who offers fair prices is important. A certified Nissan technician at Lynnes Nissan isn't just great because of the work they do, they also ensure you're not paying a fortune to keep your Nissan in good condition.
The Lynnes Nissan Benefit
At the end of the day, there are many choices for a Nissan mechanic in the area. However, there's only one way to go if you're looking for the best Nissan mechanics in the Newark, NJ, area: Lynnes Nissan. Since we have certified Nissan technicians who use genuine Nissan parts, you can always count on getting the job done right when you come to us. We know how much of a hassle taking your car to a shop can be, so we make things easier for you. On top of doing great work, we've got an express service option available if you're in a rush. Plus, we've got a comfortable spot for you to wait while we work on your car.
Dealership Amenities:
Express Service Available
Nissan One-to-One Rewards Program Available
State-Of-The-Art Equipment
Comfortable Waiting Area
Nissan Certified Technicians
Certified Nissan LEAF Service Center w/ Charging Station
---
Lynnes Nissan City
318 Bloomfield Ave,
Bloomfield, NJ 07003
Hours
Service
Monday: 7:30AM – 6:00PM
Tuesday: 7:30AM – 6:00PM
Wednesday: 7:30AM – 6:00PM
Thursday: 7:30AM – 8:00PM
Friday: 7:30AM – 6:00PM
Saturday: 7:30AM – 4:00PM
Sunday: Closed