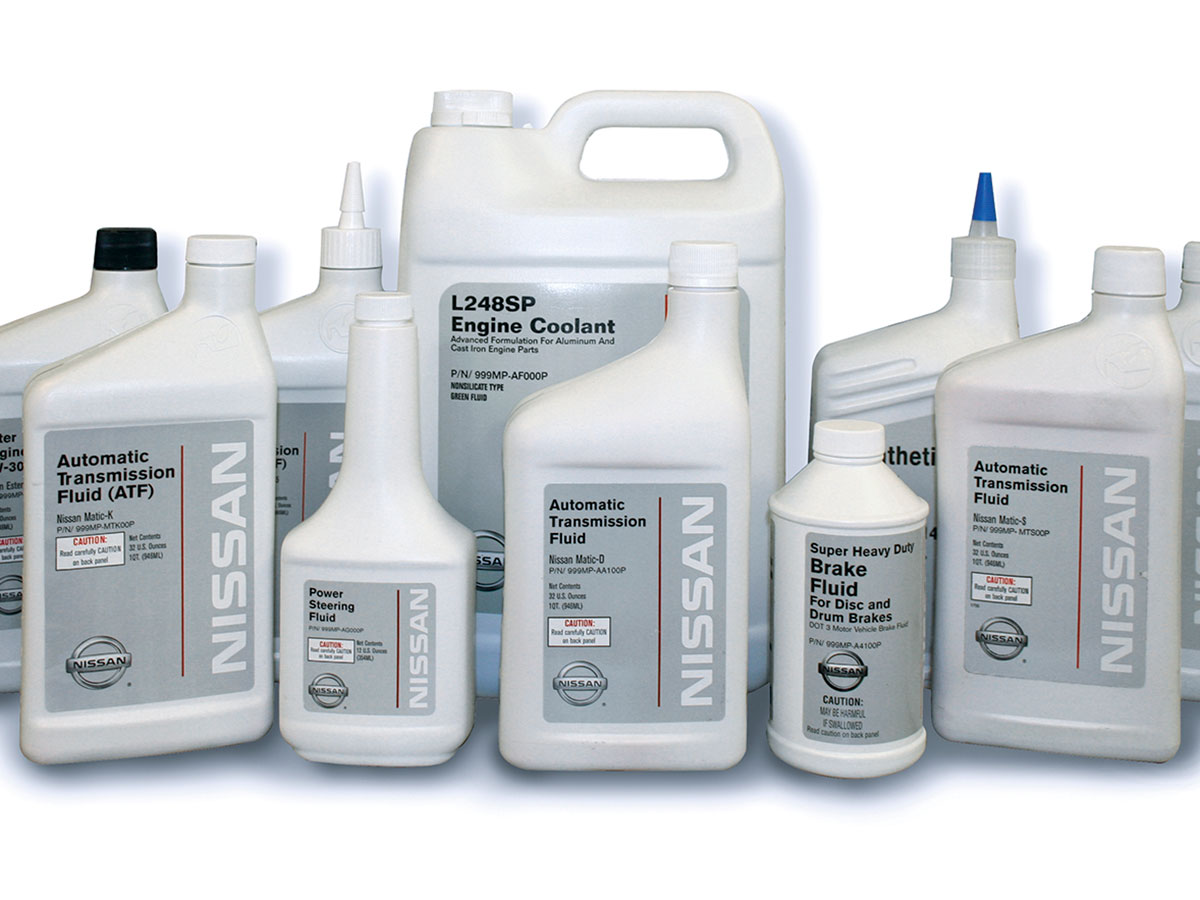 Choosing the Right Nissan Certified Fluids
When you think of the most important parts of your car, you probably think of crucial engine components. While it may be true that these are the most important parts of your car, most things in your Nissan require some sort of fluid to work properly. On top of having various parts of your Nissan looked at and tuned up regularly, you should also have your fluids checked and refilled. The problem with these fluids is that there are a lot of different brands and qualities out there. If you take your car to a general mechanic, chances are they're going to use a universal fluid that may or may not get the job done. When you choose Lynnes Nissan City in Bloomfield, NJ, your mechanic uses Nissan certified fluids to ensure everything is running smoothly.
Fluids Necessary For Your Nissan
If you don't have a lot of experience or knowledge when it comes to cars, the concept of fluids in a car may be a bit confusing. However, just about everybody knows about the most important fluid in every car: oil. Oil acts a lubricant for all the moving metal parts in your Nissan, keeping them from grinding together and wearing each other down. In addition to oil, there are numerous other fluids such as brake fluid, power steering fluid, coolant, transmission fluid and more, depending on your car. These fluids are designed to help a part of your car work and, in most cases, provide a little bit of lubrication. If you don't use the right fluid, you don't get proper lubrication and parts of your car may wear down faster or not work properly at all.
Lynnes Nissan City: The Smart Choice
At the end of the day, you're at the mercy of the mechanic you choose to work on your car. If you choose a low-quality mechanic, chances are they're going to do worse work and cut corners on things like fluids and parts. If you want the best service for your Nissan in the Newark, NJ, area, Lynnes Nissan City is the way to go. We've got a range of certified Nissan fluids to ensure we can help you no matter what you need for your car. Another great part about Lynnes Nissan City is our team of certified technicians. You don't have to worry about somebody working on your car who isn't familiar with Nissans because all of our technicians are.
Dealership Amenities:
Express Service Available
Nissan One-to-One Rewards Program Available
State-Of-The-Art Equipment
Comfortable Waiting Area
Nissan Certified Technicians
Certified Nissan LEAF Service Center w/ Charging Station
---
Lynnes Nissan City
318 Bloomfield Ave,
Bloomfield, NJ 07003
Hours
Service
Monday: 7:30AM – 6:00PM
Tuesday: 7:30AM – 6:00PM
Wednesday: 7:30AM – 6:00PM
Thursday: 7:30AM – 8:00PM
Friday: 7:30AM – 6:00PM
Saturday: 7:30AM – 4:00PM
Sunday: Closed