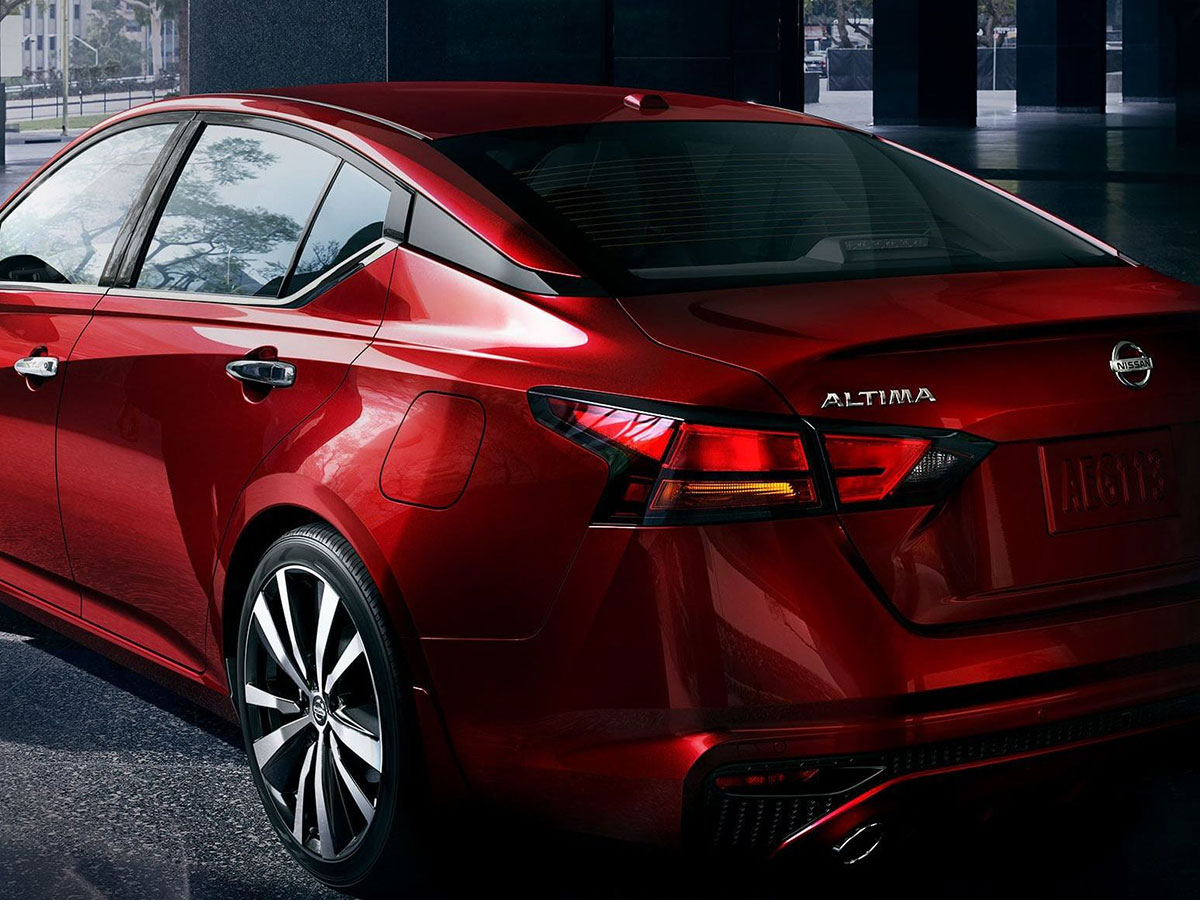 Lynnes Nissan City Nissan Altima Service
You selected an Altima for its style and dependability. Getting routine scheduled maintenance will keep it performing for many years. At Lynnes Nissan City in Bloomfield, NJ, our team of certified technicians can give your Altima the care it needs. We also provide service to customers from the nearby communities of Newark, Clifton, and Jersey City, NJ.
Services We Offer at Our Certified Service Department
Our team can take care of any maintenance or repair that your Altima needs. In our state-of-the-art service center, factory-trained technicians use high-quality diagnostic equipment to locate any problem and assess the soundness of your vehicle. They can also let you know if there are any areas of potential concern. When your vehicle is returned, you'll know that everything that has been done is to Nissan's standards. Though we can provide any service your Altima needs, our most popular maintenance procedures are oil changes, battery checks, and four-wheel alignments. Our team can also take on bigger repairs such as transmission replacement, serpentine belt replacement or alternator repair. When your Altima needs service, bring it in and we will take care of it.
Taking Care of Your Altima
Our technicians are trained to care for your Altima. If there is a funny noise, bring it in and we'll find the source of the problem and fix it. All repairs are made according to Nissan's standards and will return the vehicle to factory condition. That's a quality service that you can depend on. If you have any questions about a repair or scheduled maintenance, just ask. Our technicians are your partners in maintaining your Altima in the best condition. Following the recommended scheduled maintenance as outlined in your owner's manual will not only improve fuel efficiency and ride quality, it also affects safety.
Never Put Off Repairs
It can be tough to carve out time to get repairs done. We understand that so we work hard to make getting maintenance and repairs as easy as possible. Putting off repairs can end up costing more as the problem worsens. We want you to enjoy your Altima for many years so make sure that you get the service it needs.
Lynnes Nissan City Service Center
At our Service Center in Bloomfield, NJ, our technicians are ready to care for your Altima. You'll receive quality service and genuine Nissan parts that you can trust. We'll get you back on the road as quickly as possible. You know the importance of regular maintenance, so don't put it off. Come in today and see what quality Altima service is all about.
Dealership Amenities:
Express Service Available
Nissan One-to-One Rewards Program Available
State-Of-The-Art Equipment
Comfortable Waiting Area
Nissan Certified Technicians
Certified Nissan LEAF Service Center w/ Charging Station
---
Lynnes Nissan City
318 Bloomfield Ave,
Bloomfield, NJ 07003
Hours
Service
Monday: 7:30AM – 6:00PM
Tuesday: 7:30AM – 6:00PM
Wednesday: 7:30AM – 6:00PM
Thursday: 7:30AM – 8:00PM
Friday: 7:30AM – 6:00PM
Saturday: 7:30AM – 4:00PM
Sunday: Closed
Dealer Wallet Service Marketing & Fixed Ops SEO by