Nissan Newark, NJ Service
Cars need regular service beyond just filling them up with gas and occasionally kicking the tires. The engine runs on a set of pistons which require oil for a lubricant and coolant fluid running through the system to maintain the temperature below what the friction of moving parts cause. That's just the actual energy produced. Power steering, braking systems, and suspension are essential to the car running well. Other systems involve the transmission and drivetrain which conduct the energy supply to the wheels and make the car move, and there are redundant systems that assure safe handling and braking, along with an intricate electrical system that assures everything runs smoothly and comfortably.
---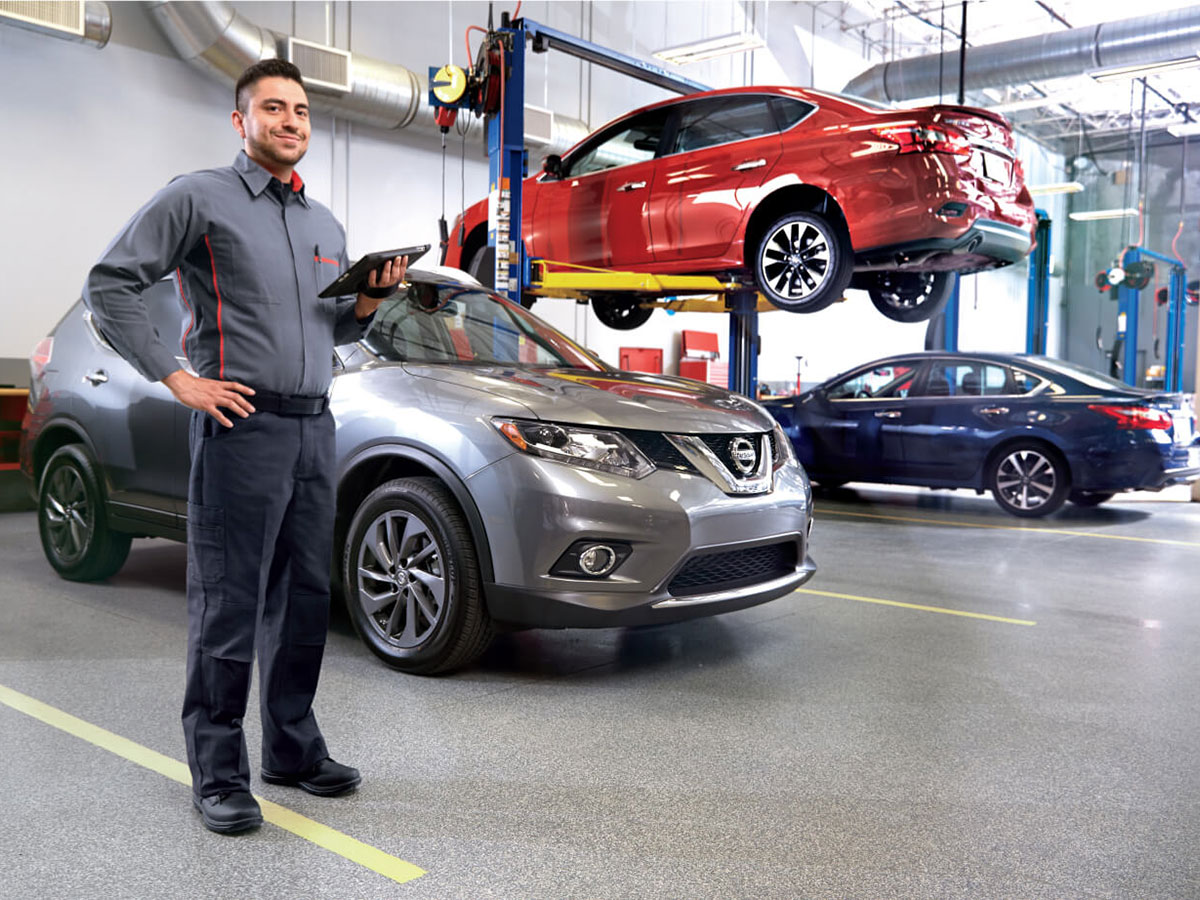 Servicing Your Nissan
Cars are designed to withstand the force applied to them during regular daily driving. Energy is a derivative of mass times velocity, a car has a lot of each, which puts heavy forces on each of the vehicle's components. Fortunately, the car is designed to handle those forces by absorbing them into easily replaceable parts instead of allowing important parts to simply break and cause a repair that costs more than the value of the vehicle. Today's cars are well-designed and have easily replaceable fail points which are relatively simple for a trained professional to replace, making the expense of repairs over the lifetime of a vehicle much less than it once was if properly maintained. Proper maintenance includes servicing your oil changes, tires, brakes, and alignment to name a few.
Lack of Vehicle Maintenance
When a vehicle isn't properly serviced, several things might happen. First, the easily serviceable part will fail and cause extraordinary stress on the parts it was intended to protect. Those parts are more expensive to buy and require far more labor to service. Second, you're likely to have a complete vehicle breakdown and wind up stranded on the side of the road. Third, and worst, is irreparable damage that can be caused to essential systems. It's one thing to flush transmission fluid, another to rebuild an old but well-maintained transmission, and a different topic to replace the entire transmission. That is just one example that also applies to every other system your vehicle uses.
New Jersey Dealership and Automotive Shop
Lynnes Nissan City in Bloomfield, NJ provides an authorized dealership and shop serving the Newark, Jersey City, and Clifton areas. Our technicians are trained and certified, courteous and professional, and happy to discuss your car's maintenance or repair needs with you before bringing it into our full service maintenance and repair shop to assure your vehicle maintains the original factory specifications and continues to run as efficiently as you had hoped it would on the day when you first bought it.
Contact Service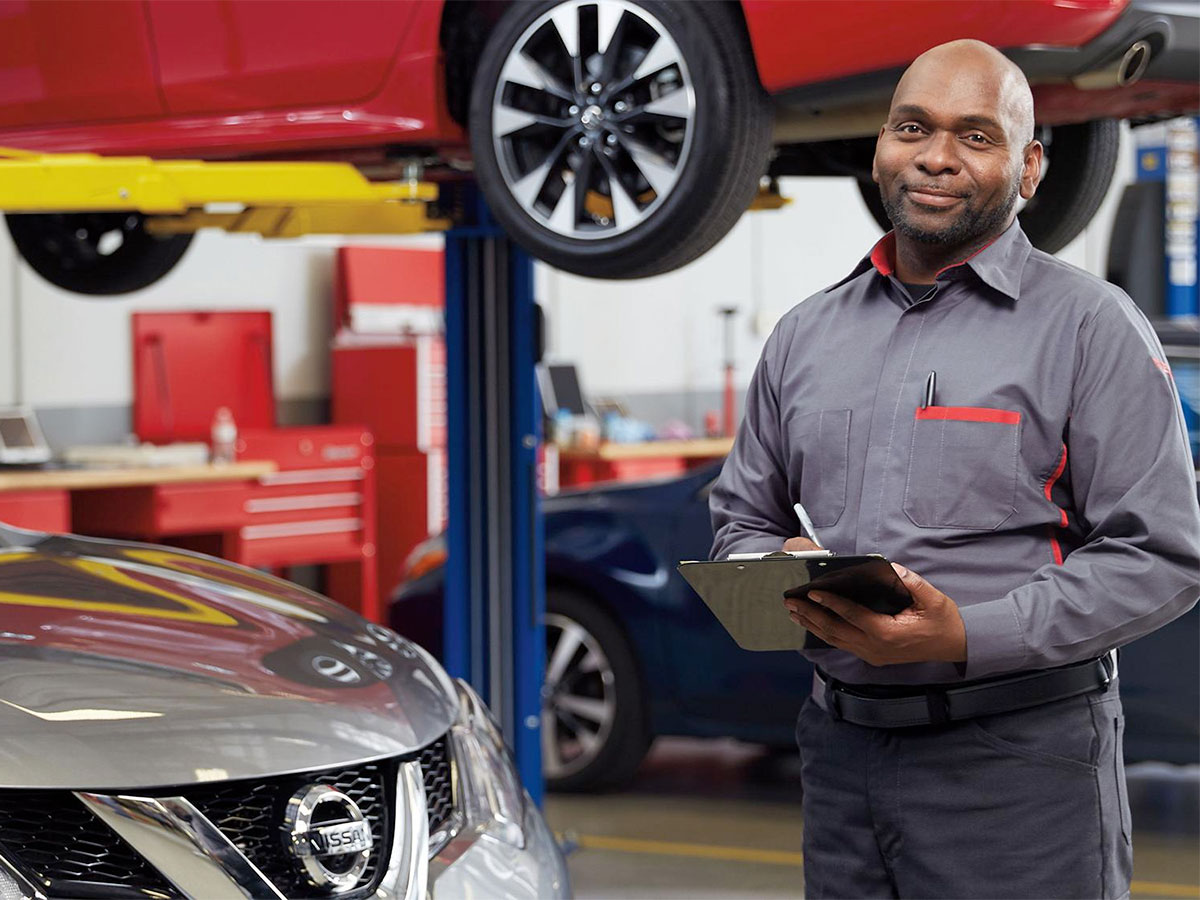 ---
Dealership Amenities:
Express Service Available
Nissan One-to-One Rewards Program Available
State-Of-The-Art Equipment
Comfortable Waiting Area
Nissan Certified Technicians
Certified Nissan LEAF Service Center w/ Charging Station
---
Lynnes Nissan City
318 Bloomfield Ave,
Bloomfield, NJ 07003
Hours
Service
Monday: 7:30AM – 6:00PM
Tuesday: 7:30AM – 6:00PM
Wednesday: 7:30AM – 6:00PM
Thursday: 7:30AM – 8:00PM
Friday: 7:30AM – 6:00PM
Saturday: 7:30AM – 4:00PM
Sunday: Closed
Dealer Wallet Service Marketing & Fixed Ops SEO by