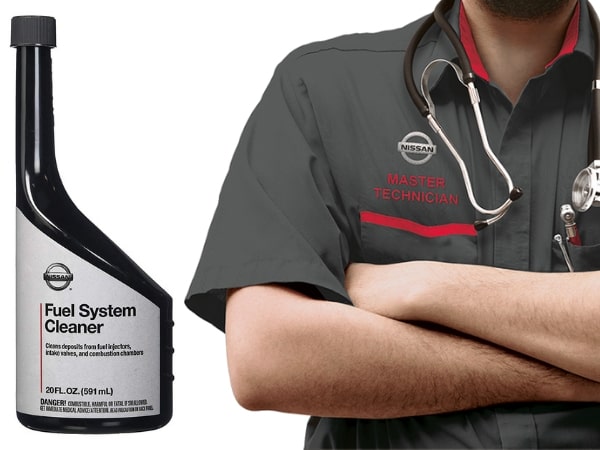 Nissan Fuel System Cleaning in Bloomfield, NJ
If you're wondering what fuel system cleaning is and if it's a necessary service for your vehicle, you've come to the right place. You'll want to learn a bit about not only this service but others you likely will need for your Nissan, as well as where you can go in Bloomfield, NJ to have this done.
Cleaning Your Fuel System
Fuel system cleaning is the process of clearing fuel from your automobile's system. It consists of 3 major steps typically:
First off, a cleaner should be added to the gas to clean out the injectors, fuel lines, and gas pump, then the technician runs the engine.
Next, a second cleaner is put directly in the warm engine so carbon deposits and various gunk will be removed from the combustion chambers.
A third cleaner is used to hand-clean the air intake. Bottle brushes also should be used at this step to remove any leftover rough deposits.
Why Should You Clean Your Nissan Fuel System
The spray from the vehicle's fuel injectors should be fine and wide to make the spark ignite the spray. Once the injector's nozzle is clogged, the stream will not be as effective. You'll be using more gas and getting less power, which is a definite issue you want to avoid. You should have a full fuel system cleaning about every 30,000 miles, or as recommended in your particular Nissan model's operator's manual.
Risks of a Dirty Fuel System
If you avoid getting a fuel system cleaning, you will be in for some serious trouble with your vehicle. You will notice that your car does not operate as well as it should in its condition otherwise. One main thing is that the engine likely won't idle well. This should be apparent from irregular noises that indicate the engine is speeding up and slowing down when the car is idling. Also, your car may end up stalling.
Lynnes Nissan Service Center
You should bring your Nissan to Lynnes Nissan City to get a fuel system cleaning. The auto technicians are professional and work efficiently to conduct top-notch services. It features express service, Genuine Nissan Parts, and you may be able to go through the Nissan One-to-One Rewards Program. Contact Lynnes Nissan City of the greater Newark, Clifton, and Jersey City, area to see how we can help you make your car run as smoothly as possible.
Dealer Wallet Service Marketing & Fixed Ops SEO by
---
Dealership Amenities:
Express Service Available
Nissan One-to-One Rewards Program Available
State-Of-The-Art Equipment
Comfortable Waiting Area
Nissan Certified Technicians
Certified Nissan LEAF Service Center w/ Charging Station
---
Lynnes Nissan City
318 Bloomfield Ave,
Bloomfield, NJ 07003