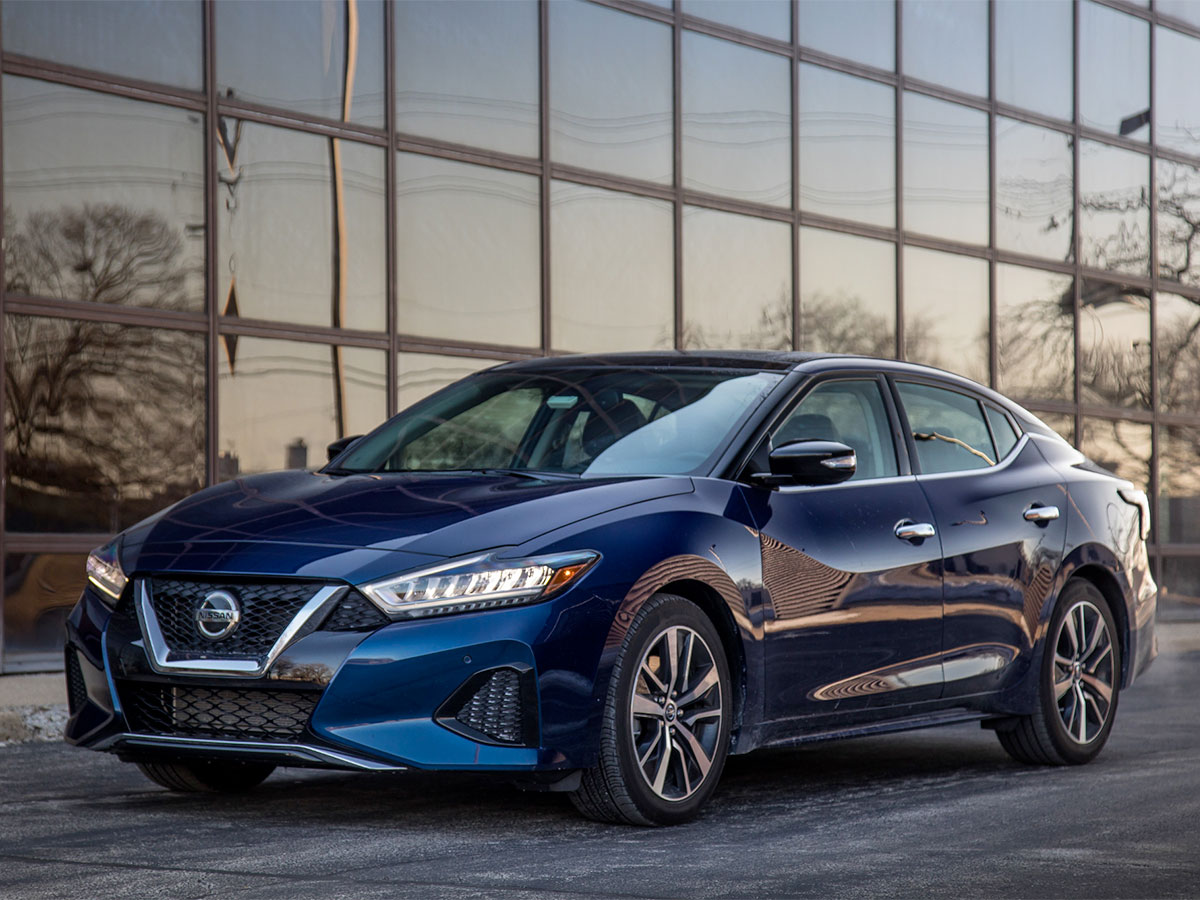 Nissan Exhaust System Service in Bloomfield, NJ
At Lynnes Nissan City, we have extensive training and experience with the Nissan Exhaust System. Internal combustion engines rely on an exhaust system to carry harmful fumes away from the cabin while also reducing the engine's sound. The exhaust system in Nissan cars, trucks, and SUVs are usually durable and can often last the entire life of a vehicle; however, there are risky conditions and driving factors that can cause problems with the exhaust system.
When to Schedule Exhaust System Service
When a defect occurs in the exhaust, the risks include passengers breathing harmful fumes, undue environmental pollution, and a noisy ride guaranteed to turn heads. If your Nissan requires Exhaust System Service, we invite you to our Nissan Service Center in Bloomfield, NJ for the quality service that every Nissan model benefits from. Our Nissan Certified Technicians have extensive training and hands-on service experience performing Exhaust System Service on vehicles just like yours. Since we understand your vehicle and its service protocols like the back of our hand, it simply makes good sense to trust us with your vehicle's next exhaust service. We are conveniently located in Bloomfield, NJ near Newark, Clifton, and Jersey City, NJ.
Symptoms of a Faulty Exhaust
We have to admit, most drivers don't have to consider the condition of their exhaust until it is time for inspection as Scheduled Maintenance and we find a defect; however, exhaust system problems can happen due to certain driving factors and environmental conditions. If you begin experiencing any of the symptoms of a faulty exhaust component, we always recommend an inspection and corrective Exhaust System Service guaranteed to restore the system to peak performance at factory specifications. Here are a few signs to look out for:
Engine noise is louder
Engine develops performance problems
Exhaust parts hanging lower to the ground
Overview of Exhaust System Service from Lynnes Nissan
At Lynnes Nissan City, Exhaust System Service features a Nissan Certified Technician working in a state-of-the-art facility and will only install genuine Nissan Parts. Service begins with an inspection to isolate the primary defect with a thorough inspection of the recirculation valve, muffler, catalytic converter, vacuum hoses, PVC valve, and crankcase filter. The faulty component receives the repair needed to restore emissions control and reliable performance for thousands of miles to come.
Dealership Amenities:
Express Service Available
Nissan One-to-One Rewards Program Available
State-Of-The-Art Equipment
Comfortable Waiting Area
Nissan Certified Technicians
Certified Nissan LEAF Service Center w/ Charging Station
---
Lynnes Nissan City
318 Bloomfield Ave,
Bloomfield, NJ 07003
Dealer Wallet Service Marketing & Fixed Ops SEO by