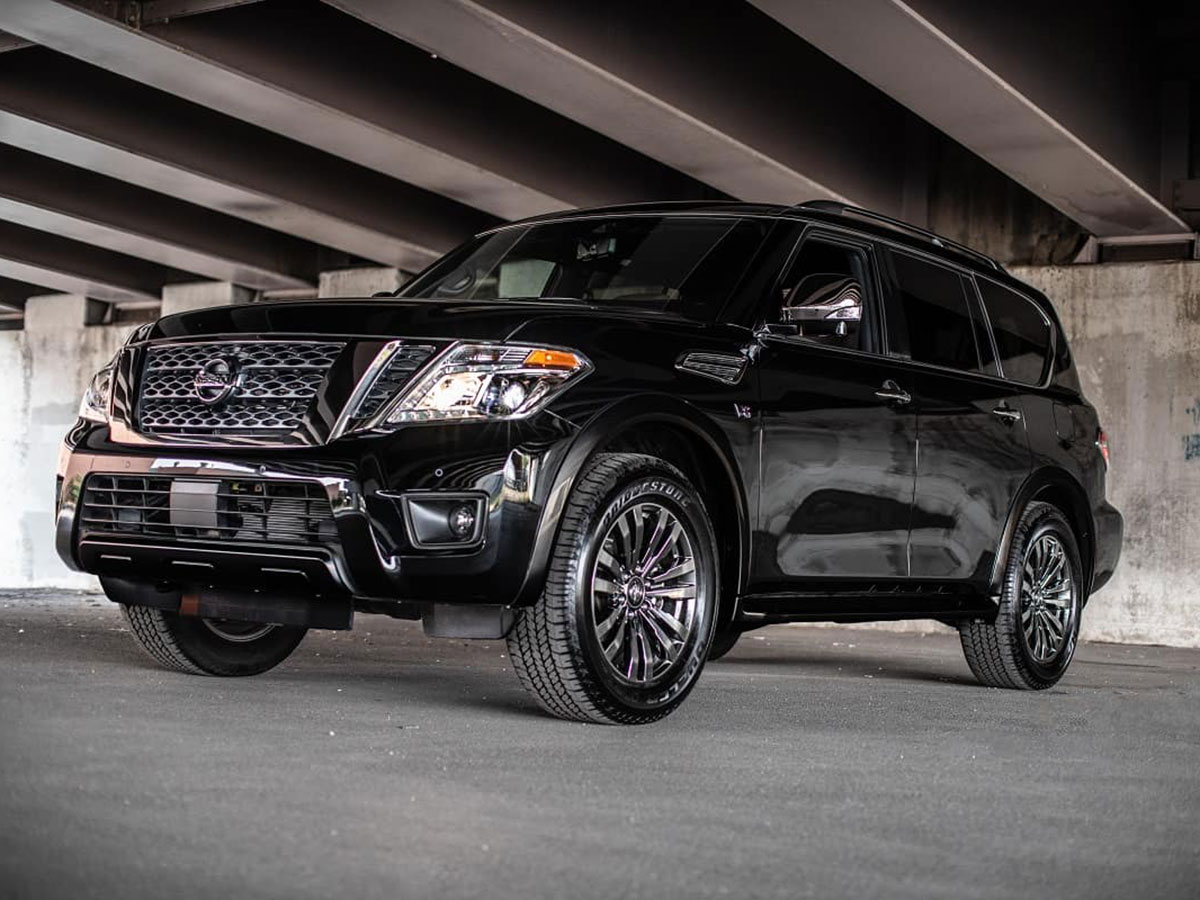 Schedule Your Fast & Affordable Nissan Oil Change in Clifton, NJ
Regardless of the type of vehicle you drive in Clifton, NJ, an ounce of prevention is worth a pound of cure! And having regularly scheduled oil changes is a key preventative maintenance step you can take to protect your investment and prolong the life of your vehicle. Fortunately, residents of Clifton, NJ don't have to look far to find the best Nissan oil change! At Lynnes Nissan City, we're only a 16-minute drive via Garden State Parkway from Clifton. Our experienced team of Nissan Certified Technicians offers fast and affordable oil changes on Nissan vehicles as well as other makes and models. Give us a call today to schedule an appointment or simply stop by for our Express Service.
Importance of Motor Oil
The importance of motor oil in your vehicle cannot be understated. Motor oil is tasked with lubricating the various parts of your engine to reduce friction. It also works to clean those parts and help keep your engine cool. Overtime, motor oil begins to wear down and loses its ability to efficiently complete the various tasks required of it. This is why it's vital to keep clean, fresh, nutrient-rich motor oil in your engine. Failure to do so can result in your engine becoming too hot, which can cause it to run less efficiently. If left unattended, it will cause various engine components to warp and wear out until you completely blow your engine, which can cost you multiple thousands of dollars.
Lynnes Nissan City Offers Fast Nissan Oil Changes
At Lynnes Nissan City, we offer an Express Service designed to remove the hassle out of maintaining your vehicle. Our experienced technicians will provide quick and affordable service at your convenience. Best of all, you don't have to schedule an appointment, and you can wait in our state-of-the-art waiting area while we perform your oil change.
Complimentary Multi-Point Inspection
Every Nissan Express Service includes a free multi-point inspection. We will quickly inspect everything from your brake pad thickness to the depth of your tire treads to gain unparalleled visibility into the condition of your vehicle. Once we complete the inspection, our Service Advisors will walk you through an easy-to-read report of your vehicle. This way you can drive your Nissan with superior confidence while enjoying the highest level of performance.
Contact Lynnes Nissan City
If you're looking for the best Nissan oil change near Clifton, NJ; Lynnes Nissan City will meet your needs and exceed your expectations at every turn. We welcome you to schedule your oil change today or stop by to experience our fast Nissan Express Service.
Dealership Amenities:
Express Service Available
Nissan One-to-One Rewards Program Available
State-Of-The-Art Equipment
Comfortable Waiting Area
Nissan Certified Technicians
Certified Nissan LEAF Service Center w/ Charging Station
---
Lynnes Nissan City
318 Bloomfield Ave,
Bloomfield, NJ 07003
Hours
Service
Monday: 7:30AM – 6:00PM
Tuesday: 7:30AM – 6:00PM
Wednesday: 7:30AM – 6:00PM
Thursday: 7:30AM – 8:00PM
Friday: 7:30AM – 6:00PM
Saturday: 7:30AM – 4:00PM
Sunday: Closed
Dealer Wallet Service Marketing & Fixed Ops SEO by