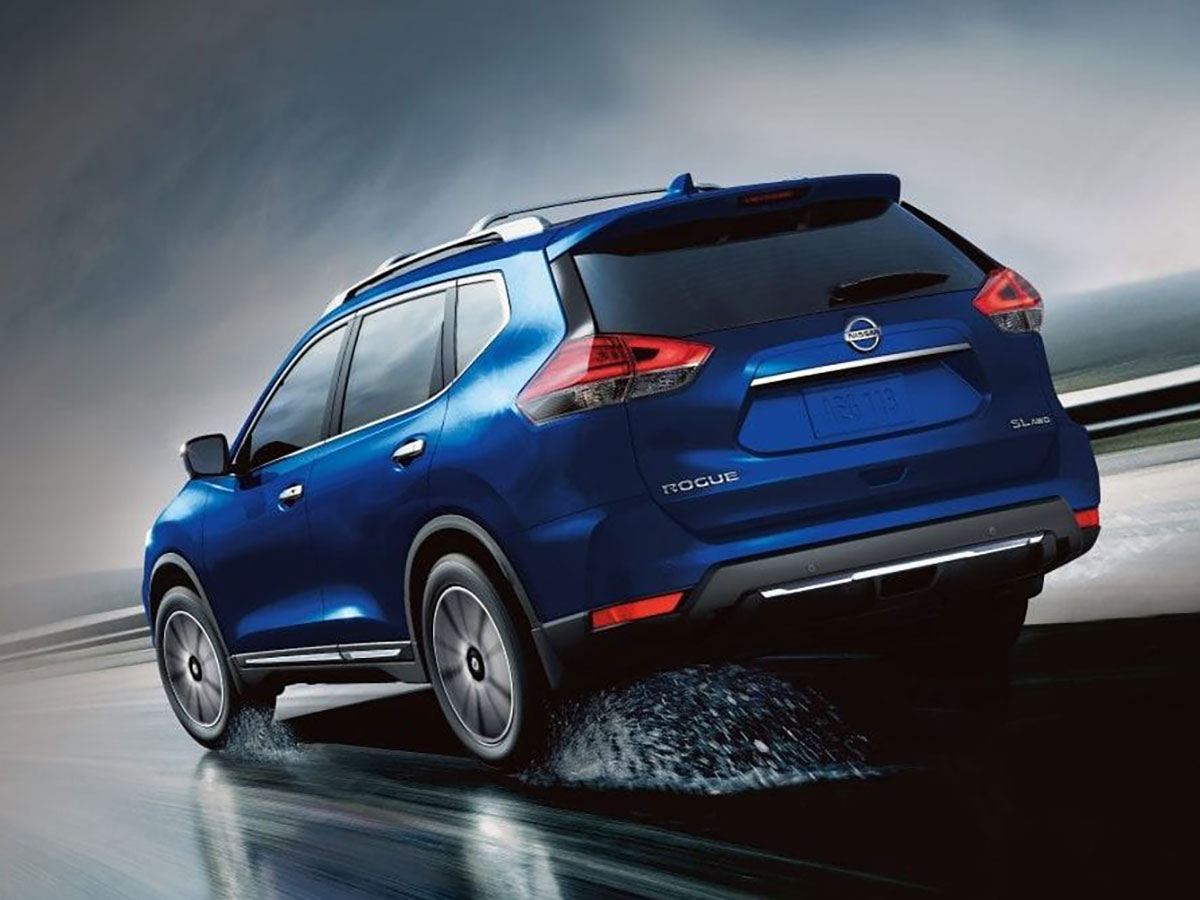 Schedule Brake Service & Repair near Clifton, NJ
At Lynnes Nissan City, we are proud to offer the best brake repair and service facility near Clifton, NJ. Countless customers have made the short 16-minute drive from Clifton via Garden State Parkway to our conveniently-located Bloomfield dealership and service center. Our seasoned technicians will quickly inspect your brakes, diagnose any problems, and offer a cost-efficient solution. Give us a call today to schedule brake service near Clifton or stop by!
Your Brakes May Need Attention If…
Your brakes are the most important safety features on your vehicle because they help you stop and avoid collisions with other vehicles and objects. At Lynnes Nissan City, we always suggest having your brakes inspected at least once a year or sooner. However, if you answer yes to any of the following questions, it's vital to have your brakes checked immediately:
Does your brake pedal feel spongy when depressed?
When you're driving at highway speeds and attempt to slow down, does your vehicle pulsate or wobble?
Does your steering wheel shake?
Do you hear a nasty grinding noise when you drive or press the brakes
When you brake, does your vehicle pull to the left or right?
Do you hear a squealing or squeaking noise coming from your brakes/
Does your brake pedal press farther to the floor than normal?
Is your brake warning indicator light on your dashboard illuminated?
Are you requiring longer distances to come to a stop?
If your vehicle is demonstrating any one or more of these signs, it's imperative you stop by Lynnes Nissan City today for a brake inspection. Ignoring these signs can result in a compromised ability to stop your vehicle, which can spell trouble in more ways than one.
Expert Brake Inspections, Service & Repair near Clifton, NJ
At Lynnes Nissan City, our experienced technicians will conduct a full brake inspection to get down to the problem. This thorough brake inspection includes visual as well as a computerized diagnosis to understand the underlying cause and best course of action. It's important to understand the brakes on your car are designed to wear out. Your brake pads stop your vehicle by rubbing a large brake disc, which means the pads are usually the first component we look to if you're experiencing problems. Although brake pad replacement is the most common type of brake work we do, our technicians are able to perform virtually any other brake repair or service, including:
Drums & rotors replacement or resurfacing
Brake hardware replacement
Brake fluid flush & replacement
Brake fluid repair leaks
Wheel cylinder replacement & repair
Brake caliper replacement
Brake caliper & rotor re-alignment
Brake hose replacement
Master cylinder replacement
And more!
We have the skill and expertise to do whatever is necessary to get you back on your way as quickly and efficiently as possible.
Contact Lynnes Nissan City for Brake Repair near Clifton
Don't compromise your safety by riding around on shady brakes! Contact Lynnes Nissan City today for a fast and efficient brake repair solution.
Dealership Amenities:
Express Service Available
Nissan One-to-One Rewards Program Available
State-Of-The-Art Equipment
Comfortable Waiting Area
Nissan Certified Technicians
Certified Nissan LEAF Service Center w/ Charging Station
---
Lynnes Nissan City
318 Bloomfield Ave,
Bloomfield, NJ 07003
Hours
Service
Monday: 7:30AM – 6:00PM
Tuesday: 7:30AM – 6:00PM
Wednesday: 7:30AM – 6:00PM
Thursday: 7:30AM – 8:00PM
Friday: 7:30AM – 6:00PM
Saturday: 7:30AM – 4:00PM
Sunday: Closed
Dealer Wallet Service Marketing & Fixed Ops SEO by