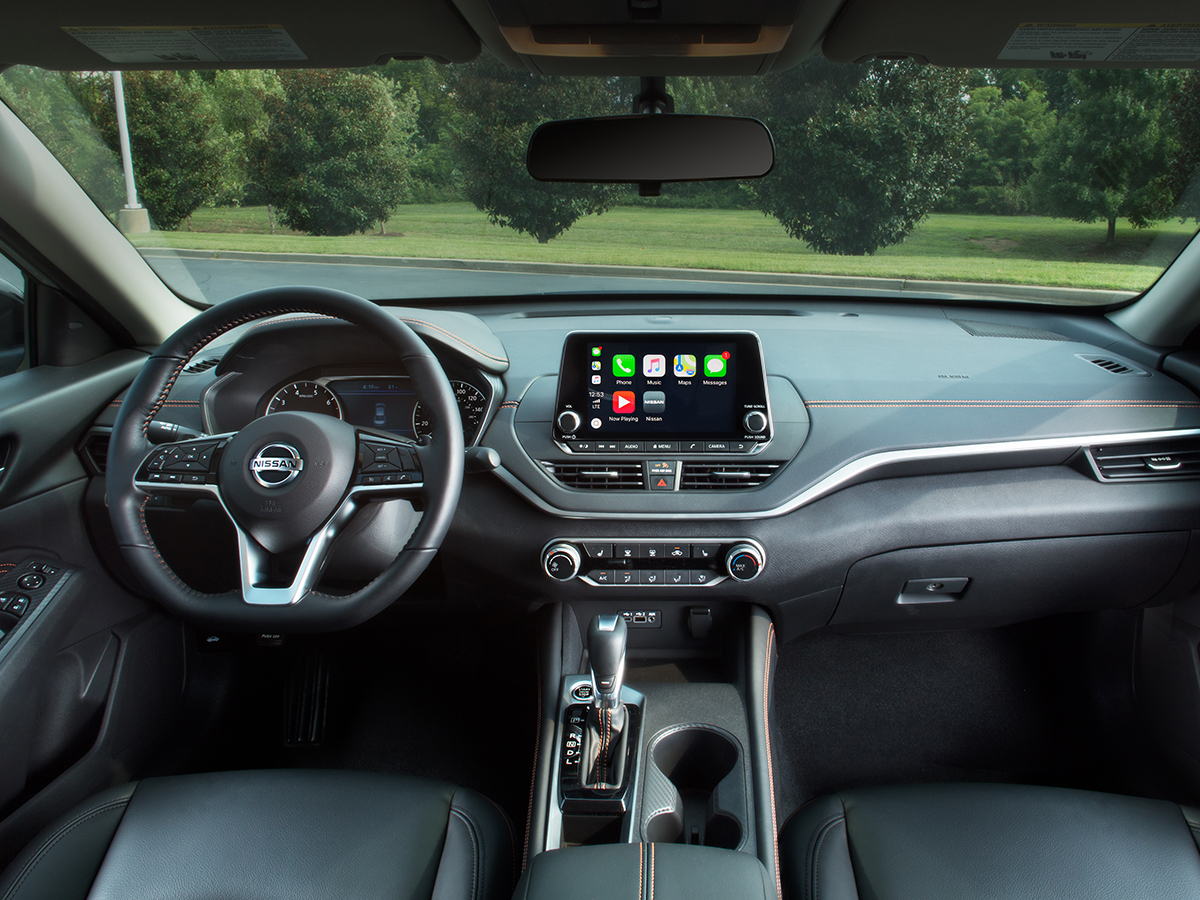 Air Duct Cleaning in Bloomfield, NJ
Lynnes Nissan City in Bloomfield, New Jersey prides itself on providing auto repair services in its New Jersey service center. Our team of experienced certified technicians uses only genuine Nissan parts to repair your vehicle. Our state-of-the-art equipment allows us to efficiently and quickly repair your car while you wait in our professional and comfortable waiting area. When it comes to air duct cleaning, it's important that you do not wait to maintain your vehicle's ventilation system.
Signs You May Need Air Duct Cleaning
The ventilation system in your car is responsible for giving you heated or air-conditioned air. When it is full of dirt, debris, pollutants, pollen, and other things, it can dirty up the system and leave the air in your cabin difficult to breathe in. You will generally know if you need an air duct cleaning service in Bloomfield as the car may begin to smell. If you drive in more polluted airs or rural dirt roads, you may need this service more often than other drivers.
Cleaning Your Air Duct
At Lynnes Nissan City, we offer a professional air duct cleaning service that removes this harmful debris and neutralizes the air that is put into your car. This should help stop the smells you're experiencing while driving and protect your respiratory health overall for you and those in your vehicle. Our technician will first determine if your system is working properly. If so, an air duct cleaning service will be performed in order to remove debris, mold, and mildew from the system. Please note that you may smell a mint smell in your vehicle for a few hours following this air duct cleaning service in your NJ neighborhood.
Schedule a Service Appointment in Bloomfield Today
When you think you need an air duct cleaning service, call Lynnes Nissan City to schedule a service appointment. We serve Bloomfield, Newark, Clifton, Jersey City and all of the surrounding communities. Enjoy relaxing in our comfortable state-of-the-art lounge with complimentary Wi-Fi and beverages. To schedule this service appointment today, call us at 973-743-3000. Our family-owned and operated Nissan dealership prides ourselves on offering the most professional auto repairs around the local area. We believe in professional automotive care and that's what you'll get from our team of certified service technicians at Lynnes Nissan City.
Dealer Wallet Service Marketing & Fixed Ops SEO by
---
Dealership Amenities:
Express Service Available
Nissan One-to-One Rewards Program Available
State-Of-The-Art Equipment
Comfortable Waiting Area
Nissan Certified Technicians
Certified Nissan LEAF Service Center w/ Charging Station
---
Lynnes Nissan City
318 Bloomfield Ave,
Bloomfield, NJ 07003