Invest in a Nissan Vehicle in Elizabeth, NJ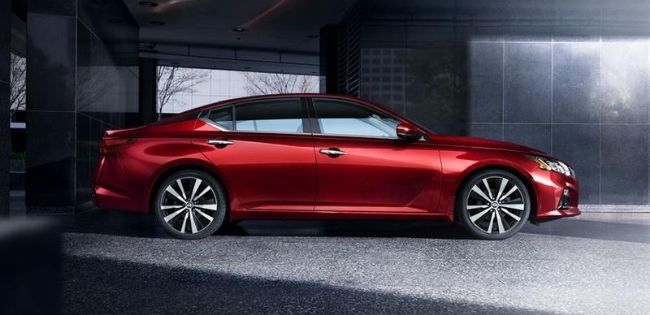 At Lynnes Nissan, we take pride in providing our clients with the best access to today's most sought-after vehicles. If you are looking for a Nissan Altima Elizabeth NJ, we encourage you to stop by to check out what we have on the lot. Our team is here to help you.
Explore the Nissan Altima
The 2020 Nissan Altima Elizabeth NJ is an exceptional mid-size car. Designed in several configurations, buyers will find these vehicles off quality features under the hood, including a 2.0 L 4-cylinder engine or a 2.5 L 4-cylinder engine that gets 182 to 236 horsepower. It provides the efficiency you need as well, at 28 miles per gallon city and 39 miles per gallon highway. Comfortable seating and driver-assisted features make this vehicle a must-see.
Check Out the Nissan Rogue
For those interested in the stylish Nissan Rogue Elizabeth NJ, we have the 2020 model available. This compact SUV offers just the right amount of room to move, while also providing a solid number of features. It gets 170 horsepower, and achieves 26 miles per gallon city and 33 miles per gallon highway. Exceptional onboard features and tech keep you connected.
Whether you are after the Nissan Altima or the Nissan Rogue in Elizabeth, NJ, we are here to help you. Visit our dealership today to learn more about the wide range of vehicles we have available to you and the best deals at the moment. Let us help you find the ideal care for your next adventure.