At Lynnes Nissan City, car shoppers in the Bloomfield, Hillside, and Clifton areas often ask about leasing vs. buying and how to decide which is the right option for them. In truth there are several benefits to either choice, and the right answer depends completely on what you're looking for.
To help you decide whether you should lease or finance your next car, we put together this quick look into the two options. Still have questions? Contact our finance center team and we'll gladly work with you to determine the right choice for you.
Benefits of Leasing a Car vs Buying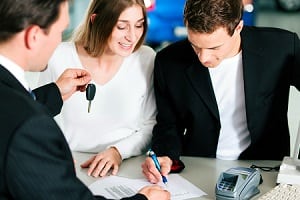 You may have lower monthly payments
    You get to regularly drive a brand-new model
    You can buy out your lease if you love the car
In short, a car lease is like an extended vehicle rental during which your pay to drive the car, but the dealership maintains ownership. While you technically won't be building equity in the vehicle, there are several benefits to leasing over buying.
For one, a monthly lease payment tends to be lower than it'd be if you bought the same car. This is because you're not responsible for the full cost of the car, just the cost of driving it for the 2- to 3-year term of your lease.
With this extra budgetary wiggle room, many drivers choose to upgrade their trim level or add in a feature like heated seats.
Speaking of which, lessees have the benefit of trading out their car for a new model every couple of years, which means they regularly get to drive a brand-new car with the most current design and technology innovations.
Plus, if you love the car you're driving when your lease comes to an end, you don't have to turn it in. Let the finance center know and they'll help you buy out the vehicle and drive it home to keep.
Just be careful not to go over your agreed-upon mileage limits or upgrade in any way that's not removable. You'll also want to perform proper care and maintenance over the course of your lease.
Contact us to learn more about leasing a Nissan!
Buying a Car vs Leasing
    You build equity in the vehicle with your payments
    You'll have fewer mileage and upgrade restrictions
    You won't have any more car payments once you pay off your loan
When you choose to buy a car instead of leasing it, keep in mind that buying often comes with a higher monthly payment. This is because you're responsible for financing the entire cost of the car. You may be expected to put more money down at signing than you would with a lease, as well.
However, that investment is well spent because it all contributes to equity in your vehicle.
That's one of the best parts about buying vs. leasing a car; when you finish paying off the car, it's yours. You own it, so you face very few restrictions. If you want to add accessories or get a custom paint job, you can. You also have no mileage limit, so you can drive it as far and often as you like.
Plus, while the length of your payment period may be longer than the length of a lease, once you pay off your vehicle, you'll be done making car payments until you decide to trade it in for a new set of wheels.
Leasing vs Buying: Ask our Finance Center
Are you still trying to decide if you should buy or lease a Nissan? Our finance center team is happy to help. You're always welcome to reach out to our experienced auto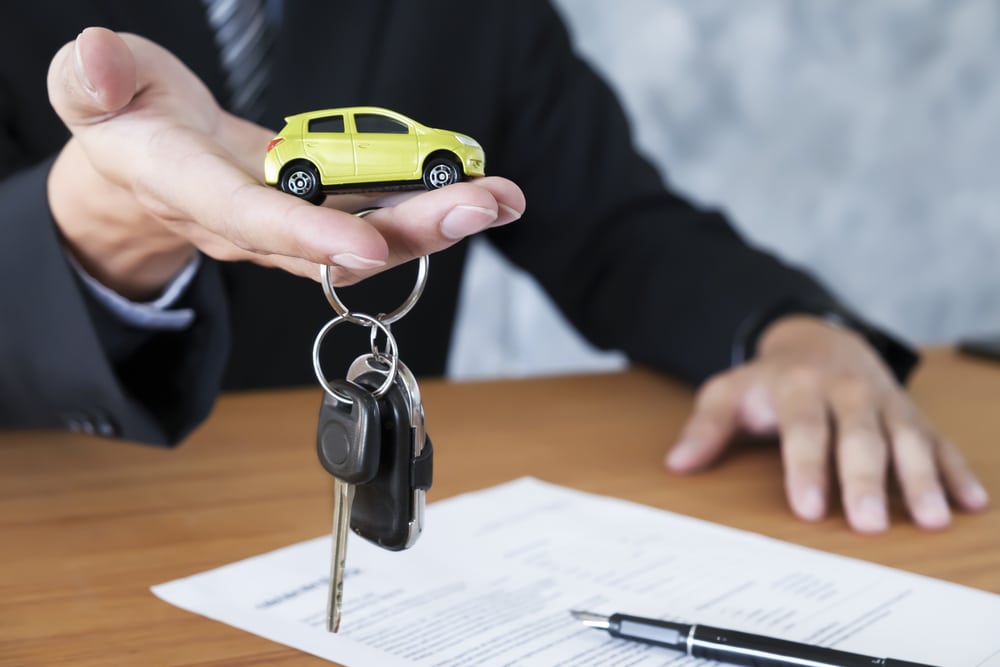 finance advisors with any questions that may come up while shopping for your next car.
After they help you decide on whether you want to lease or finance your next ride, they can also help you crunch the numbers and come up with loan terms that work for you and your needs. Don't forget to ask about any lease deals we may be running or specials we may have on the new or used car you have your eye on.
When you've sorted out the details, they'll reach out to their network of local lenders on your behalf to help you secure a rate that works for you.
New Nissan Models to Lease or Buy
Whether you're looking to lease or buy your next vehicle, we're sure you'll be satisfied with the models available to you in our inventory.
Feel free to work one-on-one with a member of our sales team during this part of your car search. They'll take the time to learn more about your lifestyle and point you toward a couple models they think would make a great fit-like the spacious Nissan Rogue or the nimble Nissan Altima.
If you're looking to lease, you'll probably want to stick to our new car inventory. If you prefer to buy your next car, we'll happily show you the new cars on our lot as well as the used and certified pre-owned models that may interest you.
We have a large and varied inventory, carefully curated to suit the diverse needs of local drivers, so take your time in exploring all your options. You can even start browsing online. If anything piques your interest, let us know and we'll get you scheduled for a test drive.
Lease vs Buy: Which is Right for You?
Whether you want to lease vs. buy is a completely personal decision, though either option would make for a great choice. We hope our discussion of leasing vs. buying was able to clear up some questions you may have had. If anything else came up or you have questions we didn't get to answer, give us a call and we'll be happy to help.
Either way, we recommend browsing through our inventory to get an idea of what kinds of opportunities are available to you in the Hillside, Clifton, and Bloomfield areas. If anything jumps out at you, contact the team at Lynnes Nissan City and we'll help you get your car search started.
Contact us to lease or buy a car today!
Hours
Monday

9:00 AM - 8:00 PM

Tuesday

9:00 AM - 8:00 PM

Wednesday

9:00 AM - 8:00 PM

Thursday

9:00 AM - 8:00 PM

Friday

9:00 AM - 7:00 PM

Saturday

9:00 AM - 6:00 PM

Sunday

Closed